Acrylic Flow / Pour (Fluid Art) - Would you like a fun time with others in a session? Or perhaps yourself and a few friends could get together and have fun attending this? You will complete a variety of items ie placemats/coasters using different techniques and your choice of colours. Painting materials supplied - including substrates.
Warning - this is 'very messy' but - oh so much fun. Different methods shown.
Note - it is not guaranteed you will get the exact results as every person's pour will be different and may not turn out as you had thought due to ever changing nature of this type of art.
Each piece of artwork will be a single special item made by yourself and totally different from others as it is impossible to recreate similar designs in this technique.
Dates & Pricing:
Groups of five to eight taken.
Warning.... this is messy.
Time: Start approx 10.00 a.m. 3 hrs +/-
Price: $135.00 per person
Materials:
Using acrylic paints and resin pigment powders.
We shall be using gorgeous Colour Passion resin powder pigments. Organise a group to enjoy together.
What you need:
Lots of smiles and laughs - old clothes as may get paint on. Old towel and paper towel roll. Other items to be advised. Masking tape, scissors. Boxes similar to banana box from supermarkets to place items in and old towel to place items on.
Please note: Do not email asking for dates etc.
If no dates are shown, then none are available. Once set will appear here, plus newsletter sent out.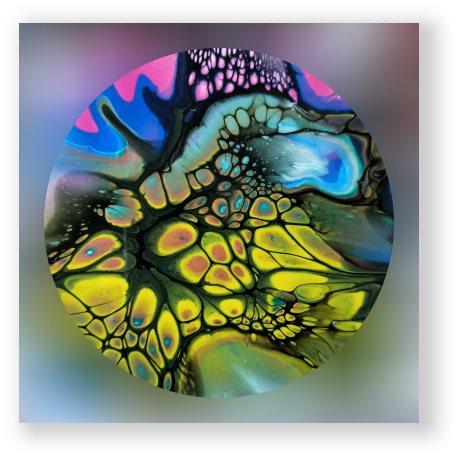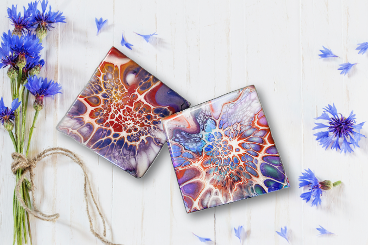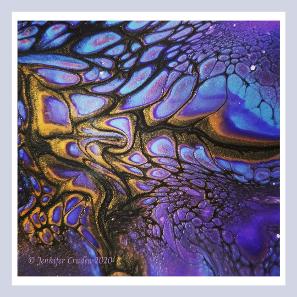 enjoyable, fun, challenging

About this session -
Approximately 3 hours in which you will have fun creating your very own personalised, individual coasters and artwork.
You will discover the inner artist in yourself with a hands-on approach and learn techniques to produce unique designs with acrylic paint and the pouring/flow method.
Each attendees completed item will produce entirely different from others although using similar colours.
Please be aware colours and/or patterns may stay the same overnight, or may change and be totally different.
As said above... this is messy. Be prepared to get paint on you. Definitely a fun and enjoyable day to be had.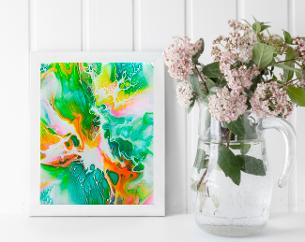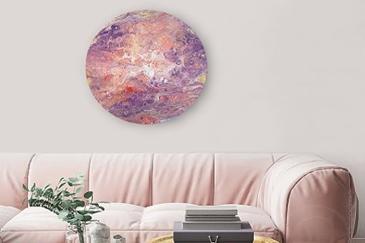 Note:-
- To be updated for all workshop dates, sign up on the pop-up form for newsletter.
- If wishing to ask me a question and/or book into a session, then use my Contact page. Thank you.