Two totally separate/different sessions:
1. A very intensive 'All You Need To Know' - 2 days .
2. Completion of 'Mountain, Mist, Lake' painting' - 2 days.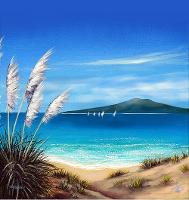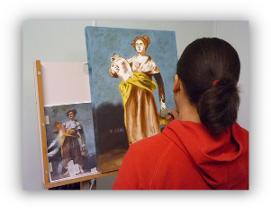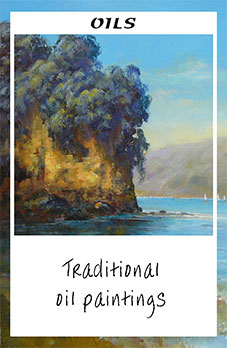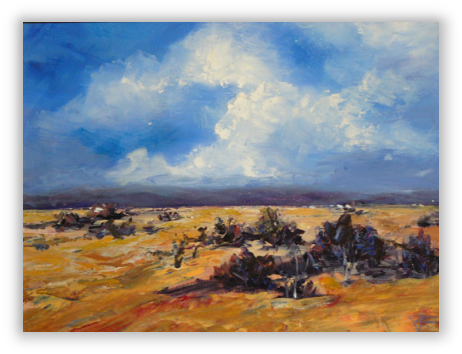 Times - 9.00 am - 5.00 pm approx
Location - Papakura
Dates - All details are shown below with individual painting workshops
Materials list provided on registration. Most items will already have. Ask me if unsure on what to bring. Please note - you will not be accepted into sessions if you arrive with incorrect materials.
Some arrived previously bringing other paints or brushes. The paints are not able to be painted with due to the lack of pigment contained in each tube, and inability of brushes to 'perform'.
Note:Those attending workshops need to be double vaccinated and show their vaccination pass upon arrival.
Time - 9.00 am to 5.00 pm +/-
Papakura - 2-days
Concentrated session. Ideal for those who are total beginners, self-taught, or wish to know the correct way of using oils and related items.
Cost - $260.00
Morning / afternoon tea supplied. Bring lunch.
On the second day lunch provided.
Note: Minimum numbers are required in order for this to be run.
Contained in workshop:

Explanation of different paints/manufacturers | Colour Mixing | Mediums | Supports | Techniques | Glazing | Brushes | Knives | wipe-out method (a fast way for an underpainting in order to establish lights and darks).

Several smaller paintings will be undertaken trying out various techniques

Don't worry, I do not believe in spending money when one does not have to, therefore, materials will be kept lower cost and yet, enabling quality work to be achieved.

Artist's quality oils are always the best to use, however, t

o keep costs down Winsor & Newton's student brand (Winton) and/or Rowneys are quite acceptable. Definitely not to be used are Maries, or other inexpensive brands.

Note -

If you prefer to use a water mixable oil, then I am able to supply a set of these to you at a reduced retail cost. Or you may bring your own, however, only if used to using. Please advise upon registration.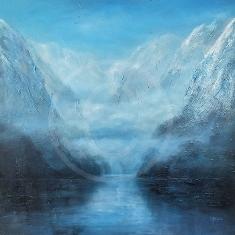 Time- 9.00 am to 5.00pm +/-
Papakura - 2-days. Concentrated session. Beginners are welcome, so long as have 'played' with oils, then will be accepted. This is not for those who have 'nil' experience with using oils.
Cost - $260.00
Morn/afternoon tea supplied, bring lunch. On the second day lunch provided. Image shown will be similar to that being taught. A 28"/71 cm canvas is supplied.
Contained in workshop:

A step-by-step process, with completion on the second day. The large canvas will be supplied. See above regarding make/quality of paints. Most paint colours you will probably have.

We will be mixing paints to produce other colours.

Supplied will be a 2 inch brush as well as the use of some of my colours.

Your own water-mixable oils will be accepted 'only' on the condition that the user has a good handle on these. See above regarding these.
Note -

This will be a fast paced workshop as a large painting to be completed to take home to hang on your wall, please be prepared for this.

Please read Cancellation Policy found on About Page.
Being confident all will enjoy these workshops, a 100% satisfaction guarantee is offered.